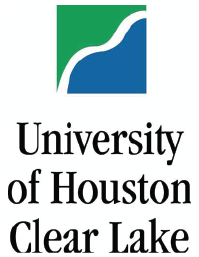 Enrollment Information
Benefits/Claims
Toll Free
1-855-824-9683
Fax
1-855-858-1964
UHC Customer Service
1-800-767-0700
View All
Archive
Benefits
AcademicBlue℠ Benefit Information
Academic Blue℠ Advantages of Membership
Health Insurance Plan Information
Enrollment
Waiver
The Summer 17-18 waiver deadline ended 6/11/2018 at 5:00 PM. The online waiver system can no longer accept new waiver requests.
INTERNATIONAL STUDENTS WAIVER
Non-immigrant International students, who are carrying hours, will be automatically enrolled and charged for health insurance coverage each semester to satisfy the University policy regarding maintaining acceptable health insurance coverage.
A waiver of the health insurance fee may be requested on line with proof of acceptable alternate insurance.
In order to be approved for a waiver of enrollment in the Student Health Insurance Plan (SHIP), your alternative health coverage must meet or exceed the requirements as set forth below and be submitted by the waiver deadline date. Please be advised that the waiver request will be reviewed for compliance and verified active with the insurance carrier. Notification of acceptance or rejection of this request will be sent to your University email within seven business days.
A.   An international student may request a waiver of this mandatory health insurance fee in the following instances with proof of acceptable alternate insurance.
1.    The student is sponsored by the U.S. government, the government of the student's home country is recognized by the U.S. or by certain international, government-sponsored or non-governmental organizations, if the sponsor has provided a plan equivalent to the SHIP or a letter guaranteeing payment of all health care expenses.
2.    The student is enrolled in an employer-provided group health plan which is equivalent to the SHIP.
If medical evacuation and repatriation that equals the amounts as compared to the SHIP are not included in an otherwise acceptable policy, a rider must be purchased.
B.   All International Students with "F" or "J" visa status Student Visa Holders must meet all of the following minimum requirements:
1.    Medical/preventative care benefits equivalent to the UHS-endorsed Student Health Insurance Plan with no annual limits. 
2.    Contains no exclusions for pre-existing conditions.
3.    Imposes no provisions for co-insurance that exceed 25% of the covered benefits.
4.    Medical evacuation coverage amount is no less than $50,000.
5.    Repatriation coverage amount is no less than $25,000.
6.    Dates of coverage meet or exceed the requirement for the SHIP coverage period.
·         Summer Only: June 1st – August 26th

NOTE: Individual plans, travel plans, or plans that require individuals to pay for treatment before being reimbursed will NOT be accepted for waiver approval.
C.   International "J" Student Visa Holders must have a policy whose deductible does not exceed $500 annually.

D.   International "F" Student Visa Holders must have a policy whose deductible does not exceed $1,500 (individual)/$3,000 (family) annually.
If your alternate coverage meets the above minimum requirements, submit electronic copies of the following documents with your online waiver request:
1.    A scanned copy of the front and back of your health insurance ID card indicating the student as a covered member.
2.    A scanned copy of your complete policy, including coverage amounts, exclusions, and limitations in English using US dollars.
3.    A scanned copy of your medical evacuation and repatriation coverage (if you have this coverage).
Once you login, select the RED button under the "No, I do not want the insurance." Section.
Please see the 'AHP Waiver System – Student Training' link below for a video tutorial on how to use the Waiver System.
Information for Parents
What you need to know about your Student Health Insurance Plan